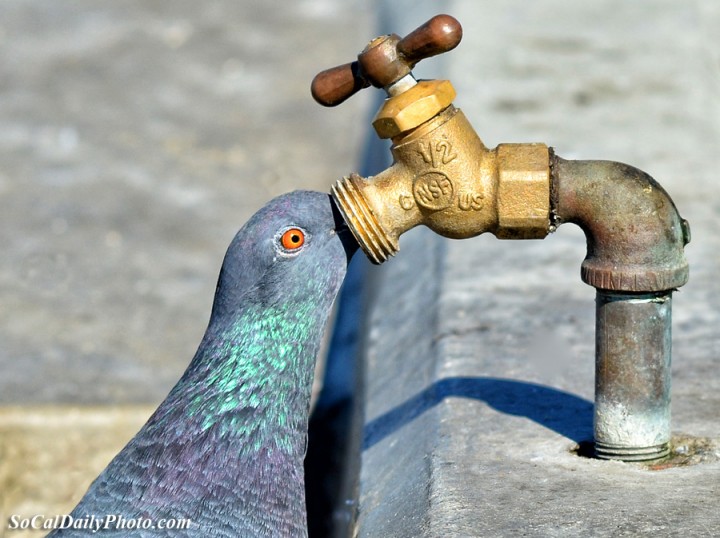 Pigeon drinking from a water faucet at the Huntington Beach Pier
You can purchase a print or digital download of this photo here.
While walking along the Huntington Beach Pier, everyone was admiring the ocean and clear sky. Me? I was carefully watching a pigeon drinking water out of a faucet!
It was another warm day at the beach in Southern California and while taking a walk on the pier I noticed two pigeons sitting on a sink (created for the fisherman on the pier) trying to drink water out of a faucet. Normally it wouldn't have caught my attention, except for the bright red/orange eye.
For those interested in the details on the camera setting used to take this shot, here it is.  f/5.6, 1/1000th sec, ISO 160, 120mm focal length (180mm in 35mm focal length). I used a Nikon D7000 with a 80-200mm 2.8 AF-D.