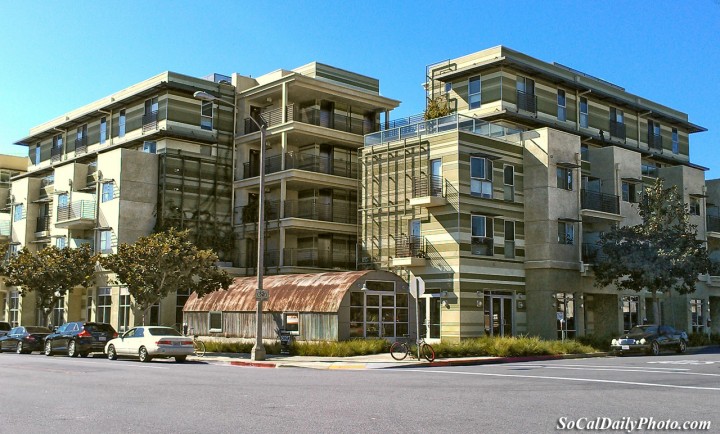 Quonset Hut on Broadway & 9th in Santa Monica
Earlier today while doing my rounds in Santa Monica, I came upon this little old rusty hut standing eye to eye against the surrounding apartment building that was built around it. According to Curbed LA, the developer built an apartment building with 97 units around the steel hut.
Not sure if the quonset hut has been in Santa Monica for some time, but according to some quick online research, these were produced in the early days of World War II, so I'm guessing it yes. I'm not sure exactly why it held out to the big developers, but visually it catches the eye to anyone who drives through this intersection.
Currently the hut is some type of cafe or something, I'm really not sure. Next time I'm in the area I'll stop by and take a closer look. Funny how you'll find interesting sights in your neighborhood if you stop and pay attention!