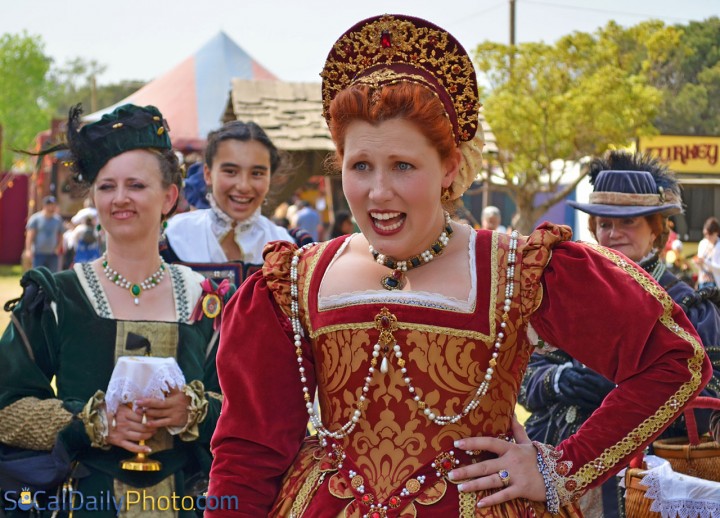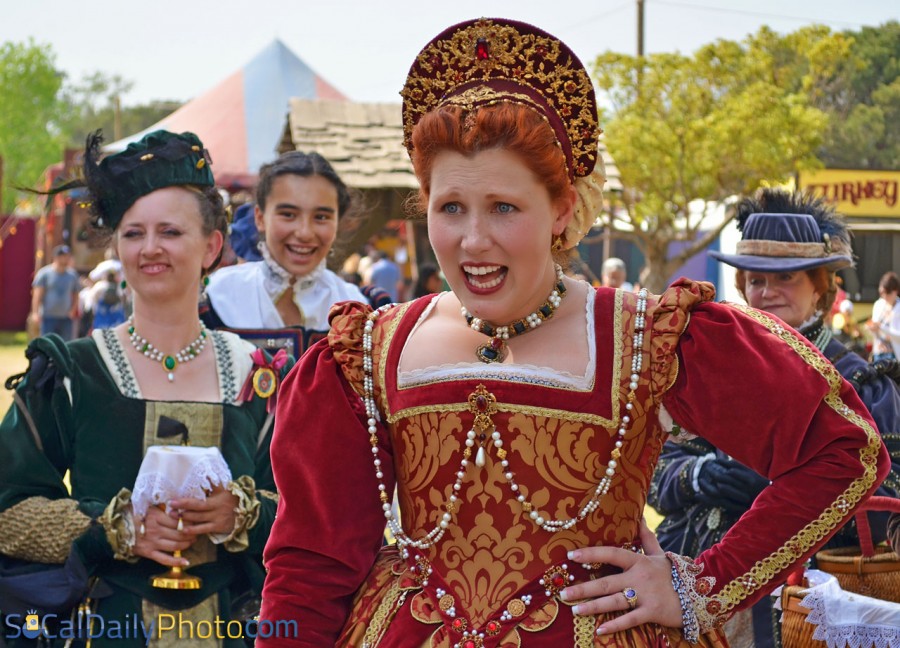 The Queen addresses the crowd at the 2013 Renaissance Pleasure Faire in Irwindale
The popular Renaissance Pleasure Faire in Irwindale started this past weekend. With camera in hand, I was ready to capture some cool pictures.
Perhaps next time I'll look into buying one of these Renaissance period costumes to make my visit a little more enjoyable! Many of the visitors did dress up, as did all of the event cast members.
You run into all types of scenes as you walk the grounds. For example, the lady above (the Queen), would go around and address her peasants. Yup we were peasants and it was pretty fun!
If you've never attended the Renaissance Faire, I highly recommended it. It's a family event and I'm sure the kids will love it. This year it takes place:
Saturdays & Sundays
10am – 7pm
April 6 thru May 19, 2013
Santa Fe Dam Recreation Area
Irwindale, CA
Below, the good knight kneels to the crowd after defeating the bad guy.