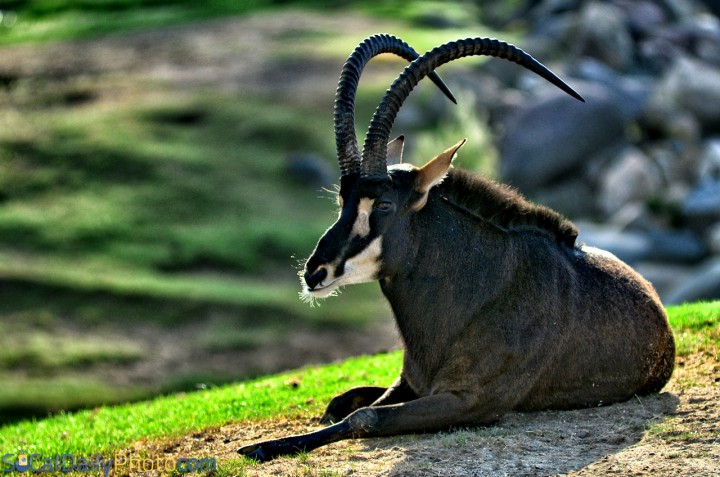 Sable Antelope at the San Diego Zoo Safari Park
I photographed this Sable Antelope backlit by the early morning sun at the San Diego Zoo Safari Park. It was looking at me as if to say, "take the picture already, I'm getting tired posing for you!".
While trying to figure out what type of animal this was prior to posting, sadly I found out that the Sable Antelope is widely hunted for sport in Africa. I figure hunting in order to consume it for food is widely accepted and is ok, but to kill it as a sport is almost like shooting a hummingbird with a BB gun just for fun. Doesn't make much sense.
But back to the photo itself, the Antelope was very backlight making the animal underexposed. It looked nice, but I brightened up the animal just a bit in post editing using PS. The brighter tone allowed the face and texture to show.
For those photography buffs, the camera settings were: Focal length at 200mm, f/3.2, 1/640 sec, ISO-100 and it was taken at 6:34 AM. I used a Nikon D7000 and a Nikon 80-200mm AF-D 2.8 lens. But I must admit, the original image was not that great, I had to adjust the contrast and remove a little pile of Antelope dung in the foreground!