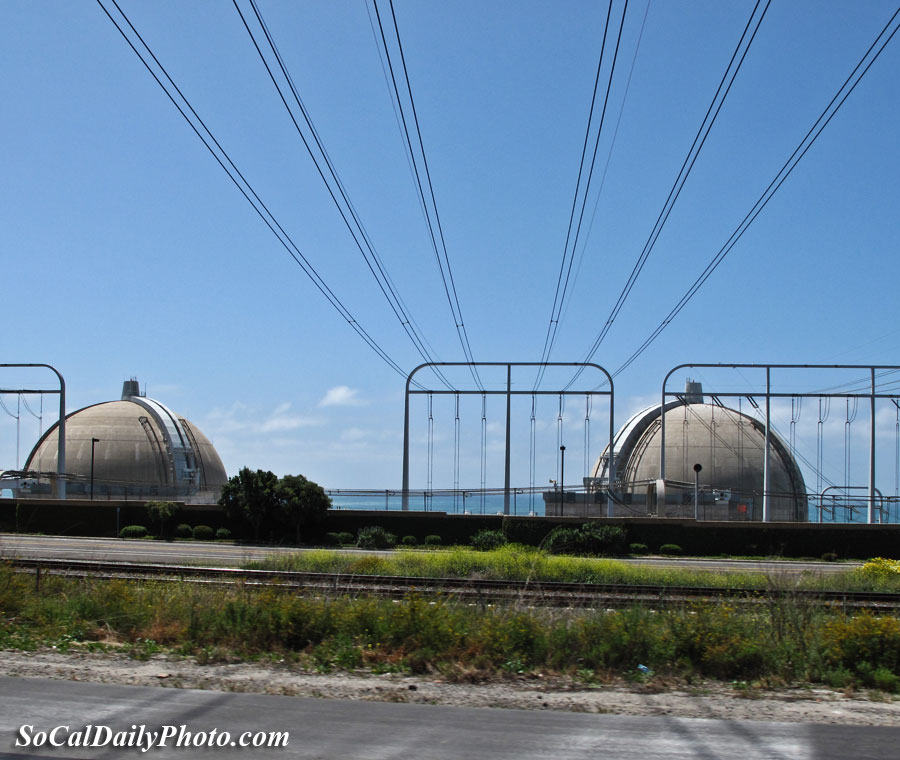 San Onofre Nuclear Generating Station (SONGS), off Interstate 5 Fwy.
While taking a drive down to San Diego today, my wife took this quick snapshot of the San Onofre nuclear power plant. With all the troubles Japan is going through with their nuclear reactor after the terrible earthquake and tsunami, this local power plant in the southern California area has recently become big news.
As a kid, whenever we drove by this area, I knew it was a nuclear power plant, but always thought it was too far from where I lived to cause any problems if something went wrong. Now as an adult I know that anyone who lives within 50 miles of this place, if something should go wrong, can be in danger.
From what I know, unit 1 is no longer in service, it closed down in 1992. However, units 2 & 3 are still in service. The power plant is primarily owned by Southern California Edison and if you want to play next to the plant, you can because the San Onofre State Park is right next to it!