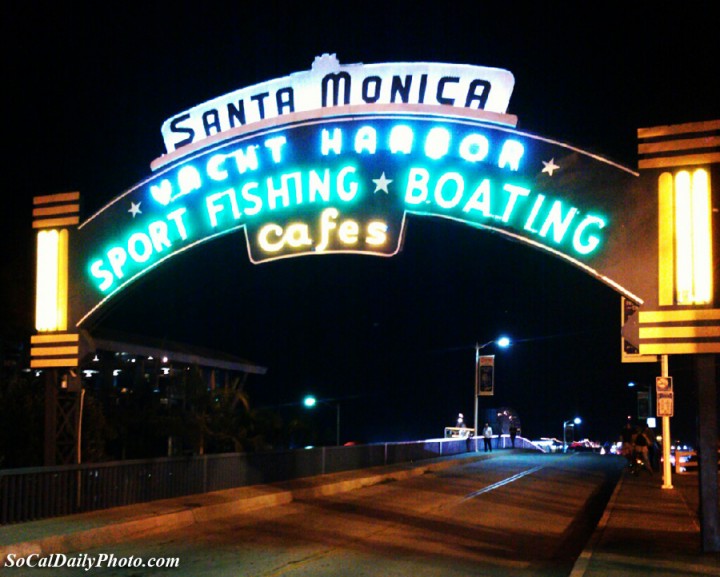 Santa Monica Yacht Harbor sign at entrance of the pier.
For the past several years Santa Monica has been my second home. A few minutes away from this iconic pier, which draws millions of visitors each year, is my office. What do I do? Well in an ants world I would be classified as a "worker".
Early each morning I take the long drive from the San Gabriel Valley to Santa Monica, the 10 freeway has since become my third home. Yes it's hard, but it's worth it. Some people may talk about what they do at work or how their office is so "cool". I don't, my office is typical, but the city it's in isn't.
I have the luxury of eating lunch outdoors with palm tree covered sidewalks. Or walking out into a star covered sky overlooking the pier and Pacific Ocean as a enjoy my late night dinner. This was the case the other night as I captured this image of the glowing lights on the Santa Monica Pier sign.
Not a bad life for a "worker" ant, huh?