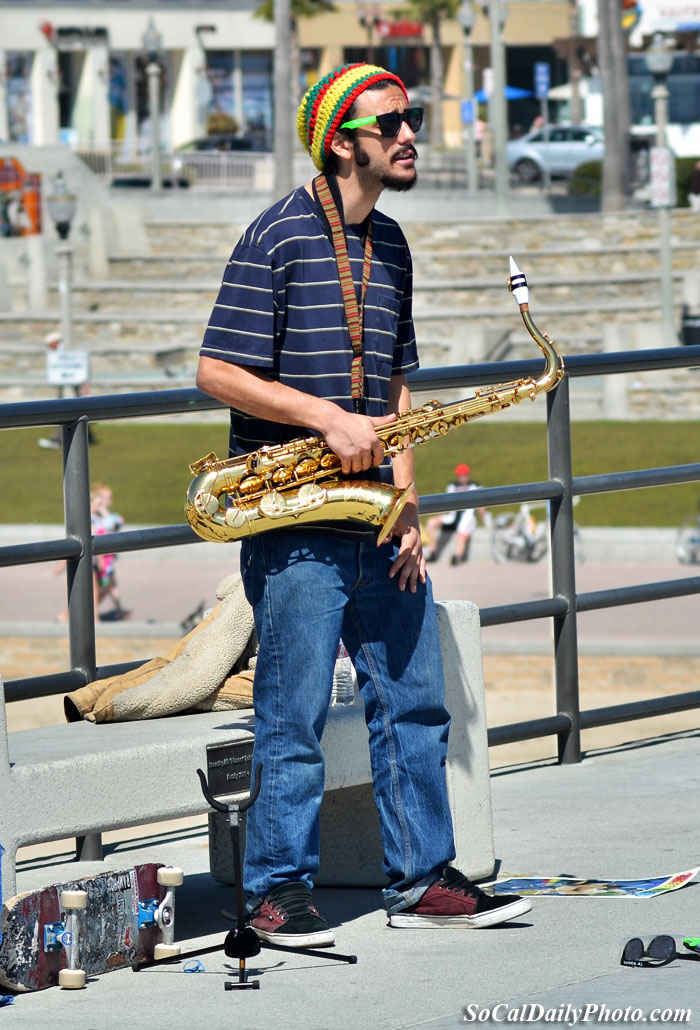 Sax performer at Huntington Beach Pier.
On any given day, one can find a variety of performers at the Huntington Beach pier, like this very colorful sax player. Not only does he play a cool tune, he also signs a little for a dollar or two.
I've got to hand it to street performers, they have guts, I couldn't do it. Showing my talent or lack of talent to perfect strangers would be a nightmare. I sat and watched this guy for at least 15 minutes, I think he got about two dollars during that time. If he averaged two dollars every fifteen minutes, he's looking at $8 an hour. The minimum wage in California is $7.36 right now, so he's doing what he loves and earning more than the minimum wage.
Money or no money, street performers are interesting people and this sax player is no exception. I'm sure this weekend he'll do much better with tips since the 2011 Huntington Beach Paintball competition is going on.
Oh, and you got love the colorful hat!