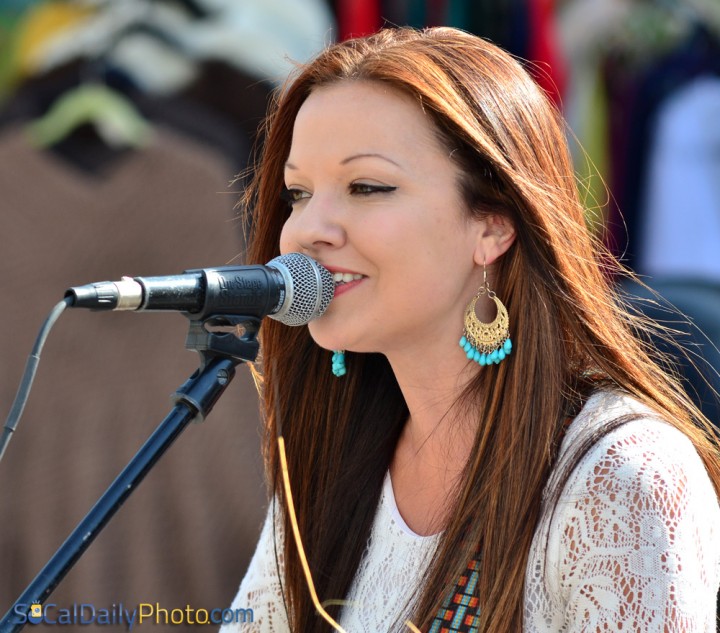 Amy May singing for the public at the 3rd Street Promenade in Santa Monica
Santa Monica Promenade on 3rd Street is lined with shops, restaurants and some very talented people. Amy May is one of those street performers that always draws a large crowd.
I don't head out to Santa Monica too often, most of the photos taken in this area for SoCalDailyPhoto is Nacho, but not this time! With my camera in hand, I was ready to capture something cool.
But wait I wasn't alone, Nacho met up with me after he got off work and we went on a short photo walk that included the park along Ocean Ave and the famous Santa Monica Pier.
The crowds were unusually large, not sure if it was the nice weather or due to spring break. Not only was the pier packed, so was the beach itself.
The highlight of the day was listening to Amy May. I've added a second photo below. Can you guess why I didn't add it as the main photo? Yup, the eyes were closed. It seemed she likes singing with her eyes closed, most of the photos I took of her were this way. Oh well, maybe next time.