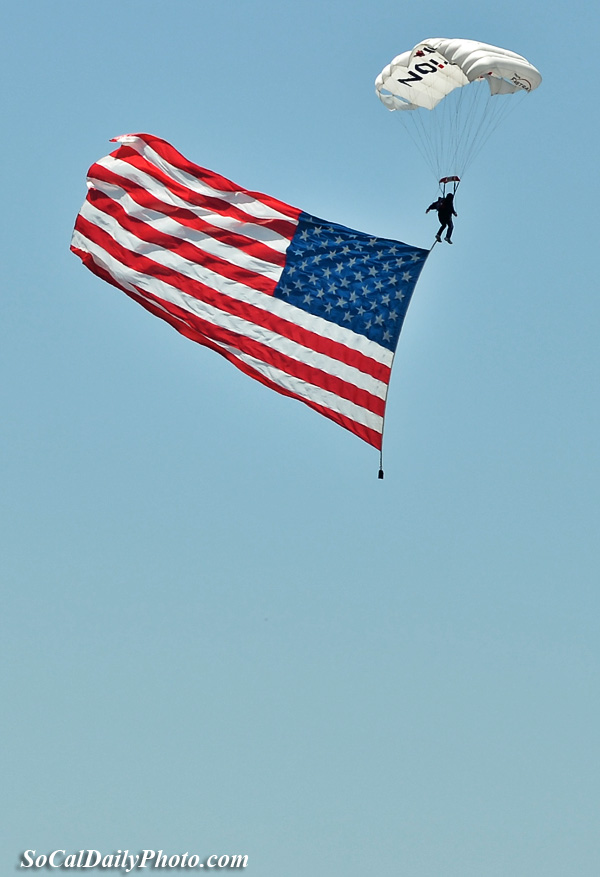 Skydiver with the American Flag over the Long Beach Grand Prix 2011
It was a cool site over the skies at the Long Beach Grand Prix earlier today. This skydiver parachuted over the event with a very large American flag.
The cheers were loud and lasted several minutes as he neared the track. It seemed as though everyone at the event stopped whatever they were doing to look up. Yes, I was one of them too.
With a 80+ degree day, thousands of spectators and lots of food and beer, I'd say this was a good day!