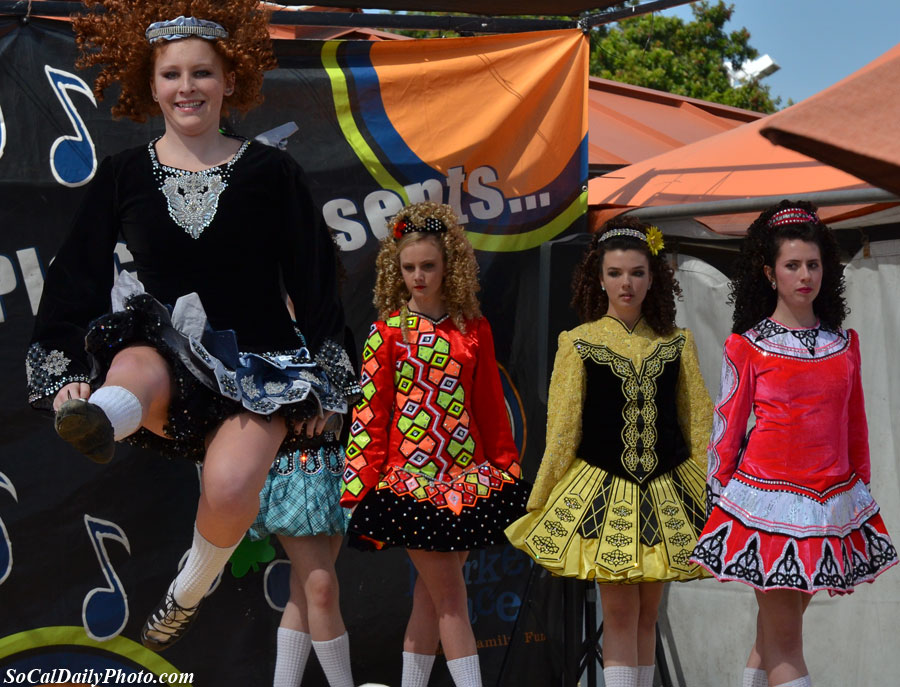 Aniar Academy of Irish Dance at the St. Patrick's Day Festival – Orange County Market Place
I took this photo earlier today at the OC MarketPlace swap meet in Costa Mesa, during the 5th Annual St. Patrick's Day Festival. The event is held in the Swap Meet, next to the center food/restaurant building. As usual, the Marketplace was alive with vendors and shoppers.
The Market Place is nice, but today the entertainment was an extra treat. My only complaint would be the location of the stage. The area for spectators was small and limited. These entertainers were great, especially the dancers from the Aniar Academy, so the small area was not big enough to accommodate all those in attendance. Hopefully next year they can give them a bigger stage and viewing area.