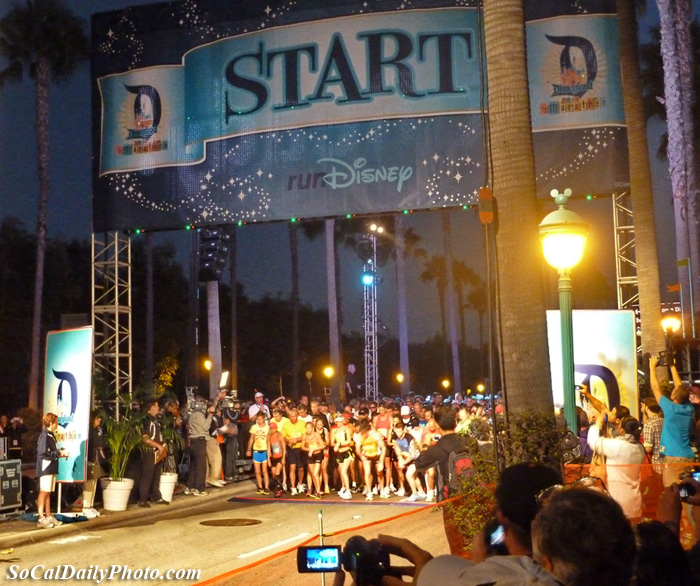 Starting line of the Disney Half Marathon 2011
Earlier today I was at the starting line of the 2011 Disney Half Marathon supporting my wife who was a runner at the event. The event drew over 12K runners, actually there were 12,875 finishers according to the 2011 Disney Half Marathon results page.
If you haven't seen or ran this fun event, I suggest you give it a try next year. The crowd is fun and very lively, it has that "Disney" feel, very family oriented. Many of the runners dress up in themed costumes making it not only fun to run but also to watch! Like most running events, the start time is early in the morning, but as you can see here, it didn't stop these 12K people from participating!