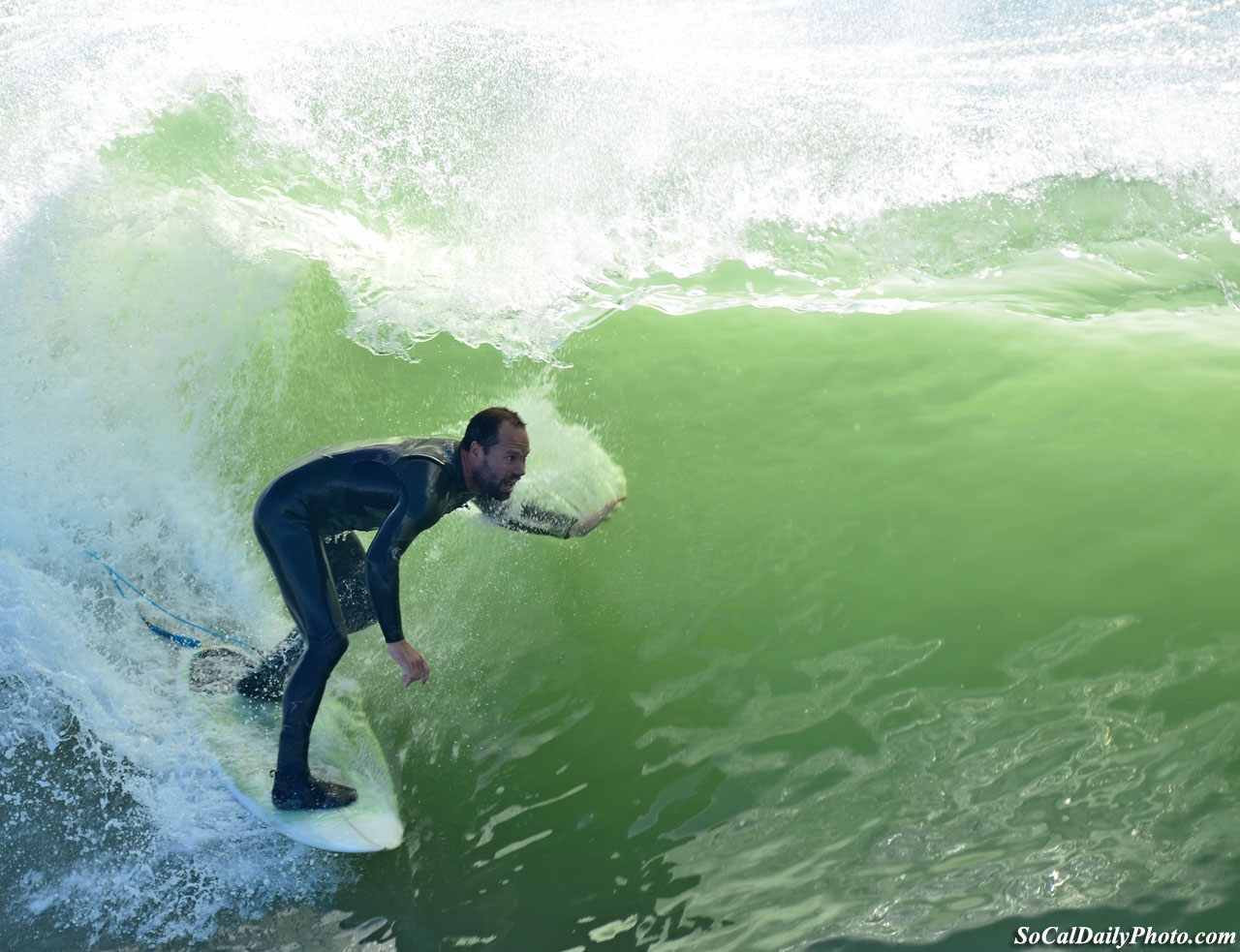 I took this photo yesterday (1-24-11) at the south facing beach of the Huntington Beach Pier.
This surfer spent a few seconds in the barrel and I was able to capture the series with my Nikon D7000
, along with my Nikon 80-200mm f/2.8D ED AF Zoom Nikkor
lens. He later paddled by and gave me his email address to send the pictures, but it seems I didn't get the email correct. 🙁
So if you're him contact me via this website and I'll be happy to send them to you.
Also, go see more awesome surfing photos from Surf City Huntington Beach at OCSurfpix.com.