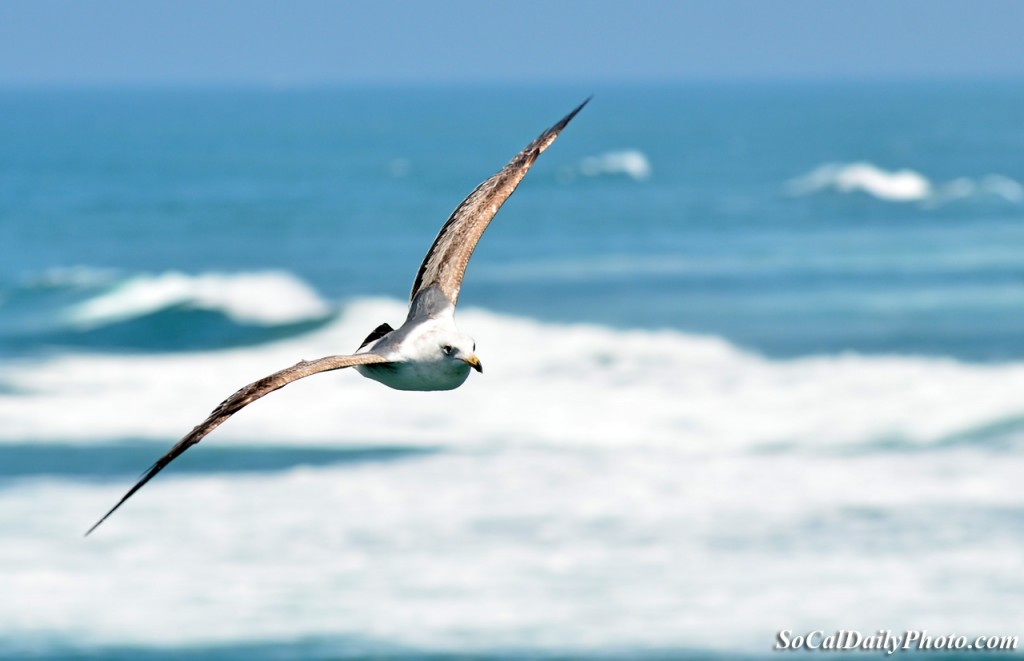 Photographing a bird in mid-flight with my Nikon D7000
Capturing an image of a bird in flight may be easy for most bird photographers, however in the past I've had trouble taking one that resulted in a sharp picture. This time, with the image above, I had luck and timing on my side.
I was able to accomplish it by steadily panning the camera and keeping my AF setting on continuous mode and having a high shutter speed. These were my camera settings:
ISO 200
f/7.1
1000/sec
200mm focal length (with the D7000 crop factor it was like shooting at 300mm)
Plus my shutter drive speed was set to C/h
I actually fired 4 shots, this was one of the better ones.
Once at home, looking over the image, I was so happy that it was sharp and in focus! Sure it's not the best, but for me it's a keeper!
I was using a  Nikon D7000 and my 80-200mm 2.8AF D lens. Image was taken next to the Huntington Beach Pier. You can click on the image to see it larger.