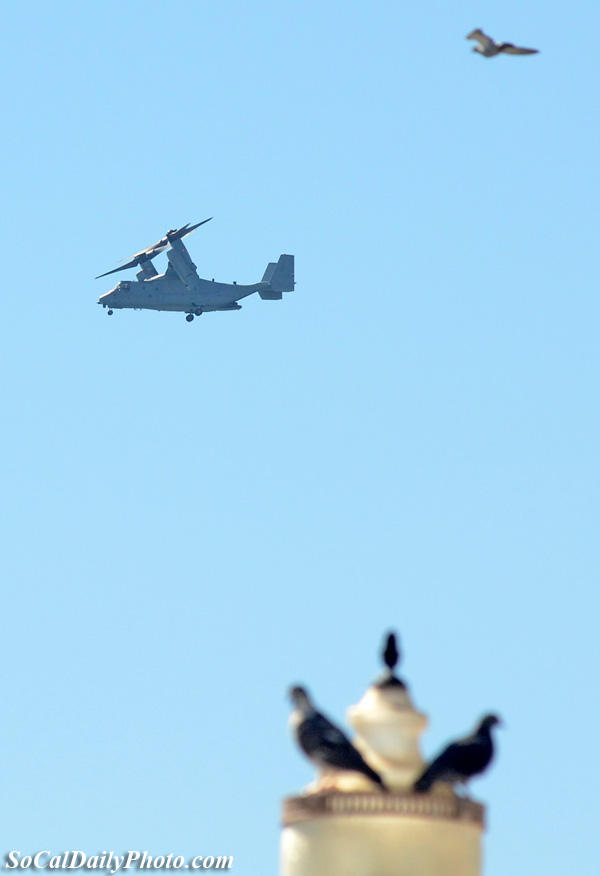 A Bell-Boeing V-22 Osprey over Huntington Beach
While taking a walk in the Huntington Beach Pier over the weekend (before the rain), far in the distance I managed to photograph what seemed to be a Bell-Boeing V-22 Osprey. I kept the birds in the foreground, seemed appropriate in this arrangement.
I used my Nikon D7000 and a Nikon 80-200mm f/2.8D ED AF lens. Shot at 2oomm (300mm due to the DX 1.5 crop factor), f/8 at 1/1250 seconds and set at 400 ISO. With the 1/1250 shutter speed I was also able to stop the propeller blades in motion! 🙂 It's difficult to see just how far it was, trust me it looked like a spec in the sky from my point of view.