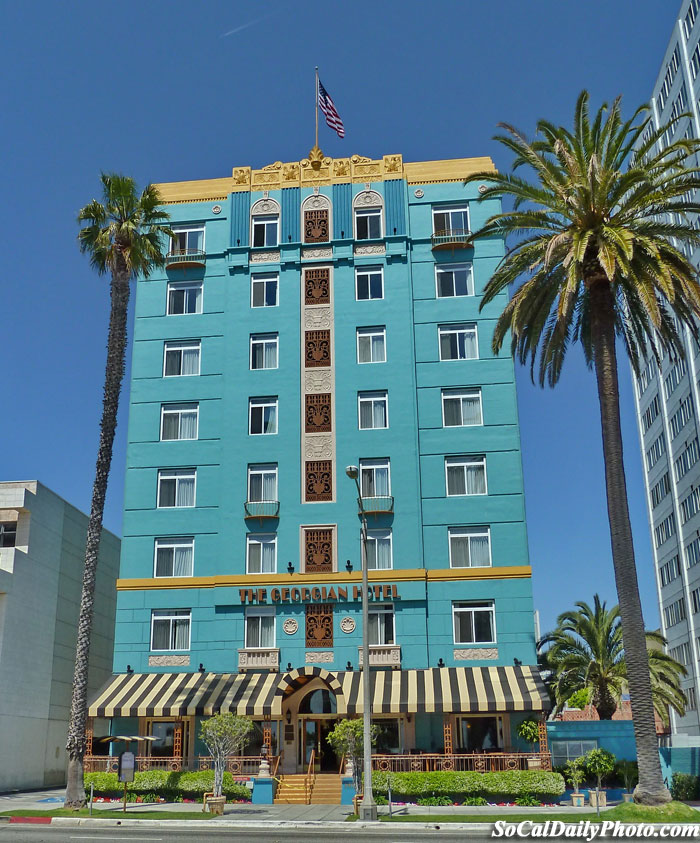 The Georgian Hotel – Art Deco style – Santa Monica
One of the perks of working on the west side is being surrounded by historical buildings that make this area so unique. The Georgian Hotel is one of these buildings. Located on 1415 Ocean Avenue in Santa Monica, it's located just north of the entrance to the Santa Monica Pier.
It originally opened in the early 1930's and represents the Art Deco and Romanesque Revival style some buildings were being designed at the time. From the Georgian Hotel's website, they state that "Hollywood's elite flocked to Santa Monica to escape the heat of the San Fernando Valley, hoping to enjoy the cool summer breezes and the exclusivity of the beach".
Currently, if you visit the Santa Monica Pier, you can't miss this colorful building. It faces the ocean, almost as though its lounging in the sand taking in the sun!