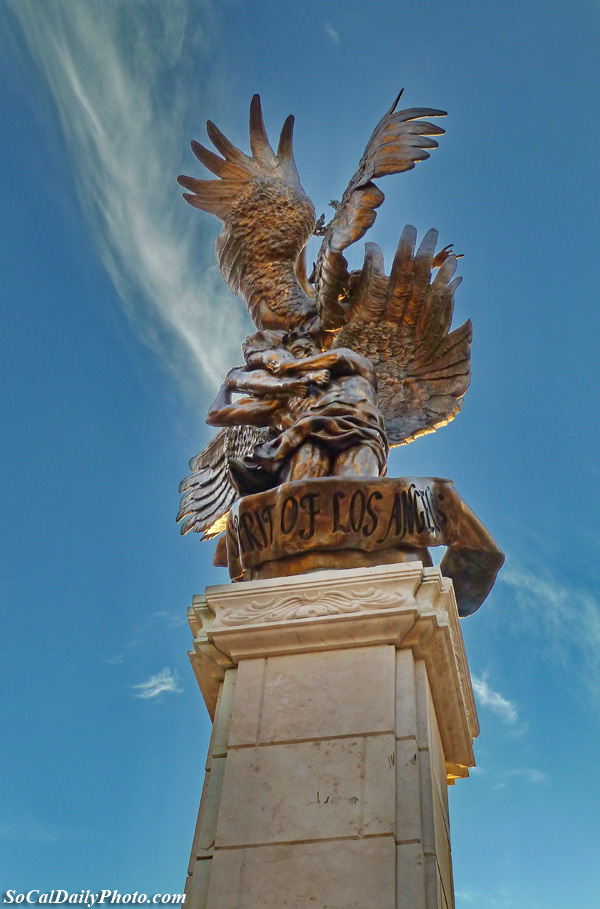 The Spirit of Los Angeles bronze statue at The Grove.
I went to The Grove in LA and thought I would take a picture of something different. This is a bronze statue of a male and a female angel soaring upwards towards the sky.
The bronze Angel's wingspan is 10 feet wide and stands 18 feet high. It sits on top of a 22 foot hand limestone column, according to TheGrovela.com website.
As I sat there having lunch, Kim Kardashian passed me by, which gave me an idea. Since creating statues seems to be in decline in the last 50-75 years, maybe they can use Kim as a sit in model! Maybe it can create a new statue renaissance…or maybe not. 😉