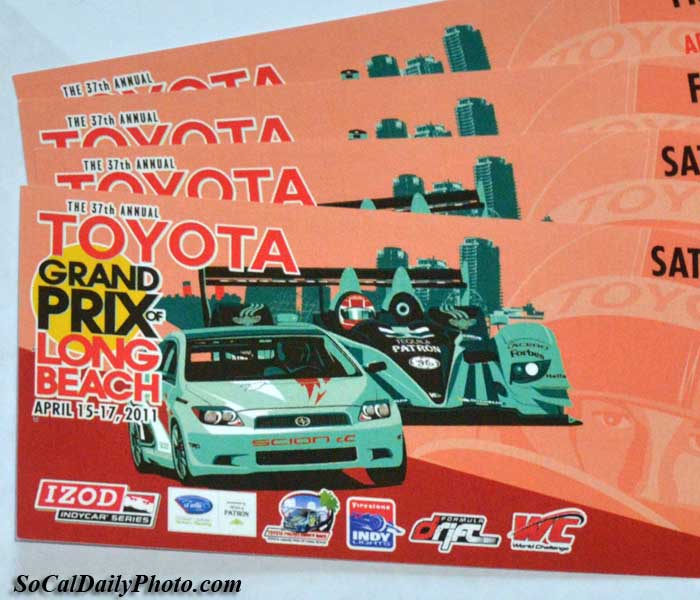 Toyota Grand Prix of Long Beach 2011 tickets
Why a photo of four tickets to the grand prix in Long Beach? Because I won them today online and I'm excited to go! I've lived in southern California all my life, but have only attended this event a few times. Last year I attended the Saturday event and had a blast.
It's really a huge event in Long Beach, they close down the streets and create a course. The scenery is great, with the Queen Mary as the backdrop.
If you're in the area, I highly recommend it, the event takes place Friday April 15th – Sat April 17th. And if you don't want to pay for the entrance, you can get a free grand prix voucher here.