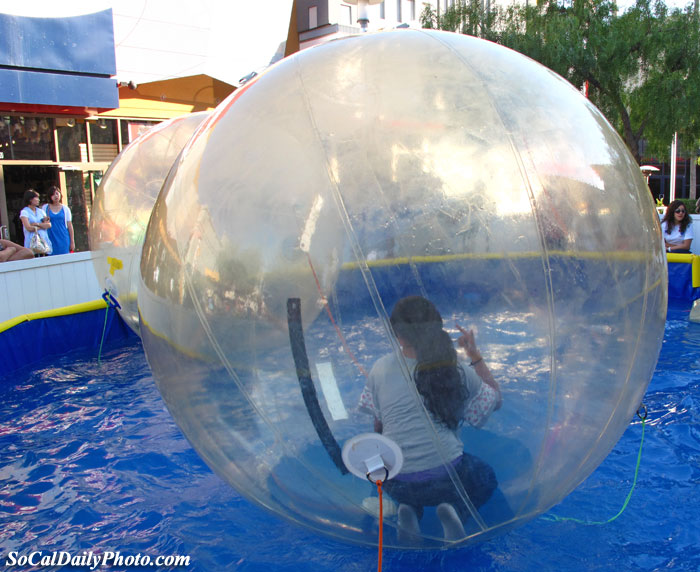 Water Walking Balls – fun or dangerous?
Yesterday my wife and I headed over to The Block in Orange to watch a movie. Arriving a little early we walked around the mall and found this "thing". I call it a "thing" because I couldn't tell if it was something you put your kids in for punishment or fun! Apparently the proper name is Water Walking Balls.
A long line of parents waiting to place their kids into one of these circled the "thing". The balls are air tight so they can't continuously supply fresh air for the kids to breathe if they use up all the oxygen. It seemed more dangerous than fun for people like me who were watching.
I kept waiting for one of the kids to faint from lack of oxygen, I'm really surprised a product like this is even legal. But I'm more surprised that parents allowing their kids to get into one of these, after all isn't it the same like putting a plastic bag over your head? I guess the "ride" will last only as long as the oxygen does! Not good.
Like my previous post, again I must recommend – kids don't try this one either at home!